Customer Reviews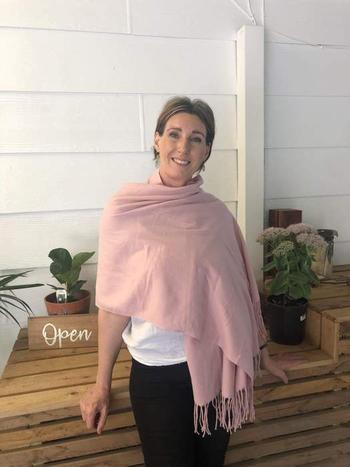 28 Oct 2021
Pashmina soft **** pink.
Very pleased to receive my shawl today as it is a beautiful quality, soft and warm and exactly the colour for the outfit I will be wearing at my son's wedding, in case it turns chilly. A flattering shade of pink which will suit a surprising range of different outfits.
Elizabeth W.

Australia
05 Nov 2021
Scarves Australia
It certainly is a very lovely tone and we hope you look fabulous and the wedding all that you wish for! Great to know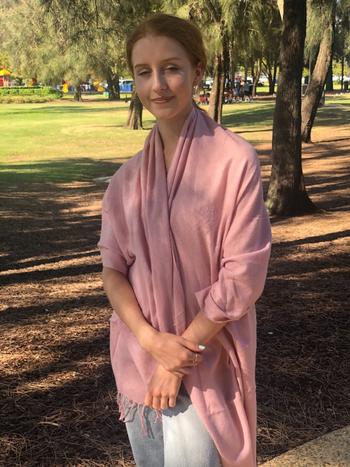 21 Apr 2021
So soft!
Beautiful quality pashmina and lovely service. I have since placed a second order!
Kate B.

Australia
21 Apr 2021
Scarves Australia
Thanks Kate! Glad you love your pashminas, so many beautiful colours to choose from!
08 Aug 2021
Pink Pashmina
I love it. Easy to order, arrived when I expected and it feels divine. It looks great and can't wait to be able to wear it out! Thank you.
Karen N.

Australia
11 Aug 2021
Scarves Australia
Thats awesome feedback. Much appreciated