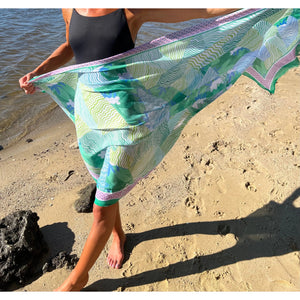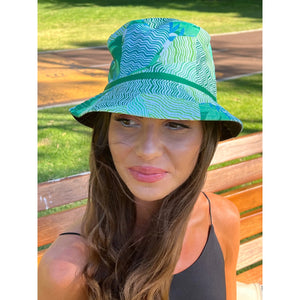 Beach Wraps Sarongs and Bucket Hats
FRESH LOOKS FOR BEACH SEASON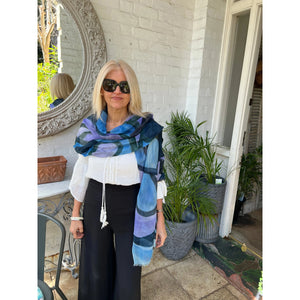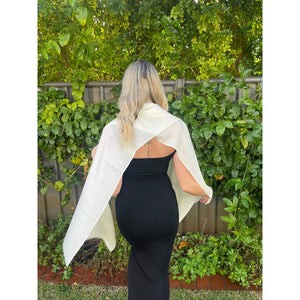 BEAUTIFUL SHAWLS AND WRAPS
Heavy, Medium and Lightweight Options Available
THE Fashion statement for all seasons.
Express your style through unique and beautiful quality scarves pashminas and wraps - the timeless fashion accessory.
This section doesn't currently include any content. Add content to this section using the sidebar.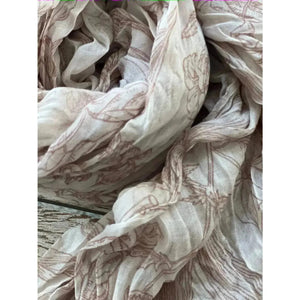 Super Deal
Scarf BUNDLES
Purchase any 3 Scarves Pashminas
Shawls or Wraps save 20%
Use code BUNDLE20 at checkout
Shop Now
Apply Code
OCEAN BLUES - LINEN DELUXE
Handmade Luxury Cotton Linen Summer Scarf - Best Seller!
On special for a limited time, this very beautiful handmade and hand-painted textile will delight! Awash with brilliant blues and purple tones set on white in a contemporary design. Fresh flavours of the ocean. What a wonderful gift for someone special, and perfect for Summer! 💙
Shop Now and Save!
Learn
How to tie your scarf
Get inspired by watching our videos and learn to tie them like the experts.
Watch now