Customer Reviews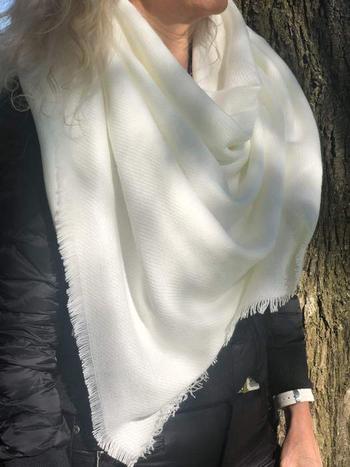 20 Dec 2021
Beautiful scarves!
We bought several of these scarves for the bride and bridesmaids for a wedding - winter white for the bride and oatmeal for the bridesmaids, who had soft mulberry-coloured dresses. I had expected something that would simply keep them warm for the evening, and to end up taking home a bag full of scarves at the end of the night. But every bridesmaid and the bride all loved them... and kept them to use in the future! These are beautiful, soft scarves that can be worn in a variety of ways - we definitely recommend them.
Sarah W.

Australia
01 Jan 2022
Scarves Australia
That's such lovely feedback! We love to hear that the scarves get a life beyond the event. Thank you!
09 Aug 2021
Soft and warm
I bought this scarf for my elderly mother and was so happy with the quality and softness of the scarf. My mother also loved it so win win.
Wendy S.

Australia
11 Aug 2021
Scarves Australia
Yay! Love a win-win! Glad you are happy