Customer Reviews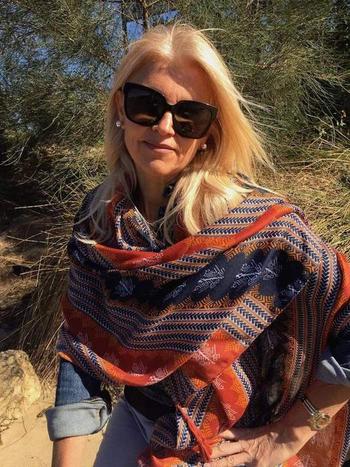 02 May 2022
Stunning Scarf I love it
This is beautiful, thought it will go with my Navy coloured outfits, this scarf the Terracotta/Coral colours with the Navy in the scarf contrast beautifully together and make a stunning accessory, perfect and I am so happy I purchased this scarf.
Anne R.

Australia
07 May 2022
Scarves Australia
Wow that sounds like a great match for you Anne. Photos please!!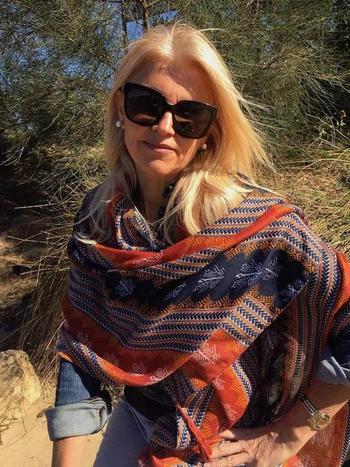 31 Aug 2021
Happy Customer
Love the scarf, great service and quick delivery.I will buy from you again. Thank you☺️
Beverley D.

Australia
03 Sep 2021
Scarves Australia
Good to hear! Thanks for the feedback.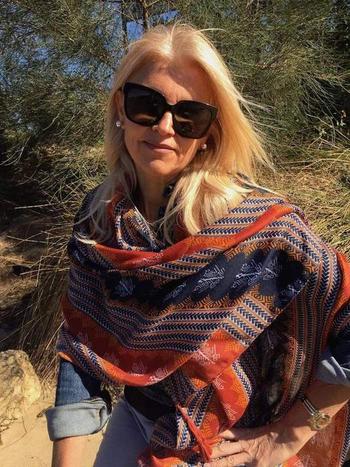 04 Jul 2021
A winter classic
I've been wearing this scarf a lot since getting it and it's had compliments. The colours are great and it goes with a few different colours. I love the pattern on it. A wardrobe staple
Fiona R.

Australia
07 Jul 2021
Scarves Australia
Perfect rich colours for Winter Fiona. Glad you are getting lots of wear. Tassels are a nice feature too.
15 May 2022
Suits my style
Have not had a chance to wear it yet as it took a couple of weeks to arrive from WA. Great colour although it looks a brighter orange in the photos. It looks great with denim and my orange hair. It is a good size as I can wear it numerous ways .
Michele O.

Australia
16 May 2022
Scarves Australia
Sorry about the delay Michele, we haven't experienced too many problems with the delivery from here but out of our hands once we drop at the PO. Hopefully it was worth the wait! And if you are in a hurry Express Post option is best. This pic was taken on a sunny day so perhaps the Rust looks a tad orange. It is described as Rust Navy though. I bet it looks great with your red hair! Photos always appreciated!